Program Details
Conferences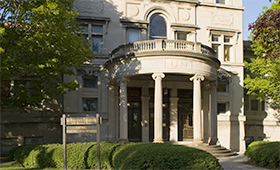 News & Events
The math department has been awarded an NSF RTG grant in geometric analysis. The $2.18M grant will fund research and training of students and postdocs in this field over the next five years.
Eric Zaslow named Board of Lady Managers of the Columbian Exposition Chair for 3 year term.
This endowed chair was created in 1916 out of funds raised at the Women's Building of the Columbian Exposition of 1893. It recognizes the work of some of the University's most esteemed faculty, from across the College.
Project NExT (New Experiences in Teaching) is a professional development program for new or recent Ph.D.s in the mathematical sciences.
Eric Zaslow has won this award for his course proposal, quantitative reasoning, which will be developed as part of the Bridge Program.