Program Details
Conferences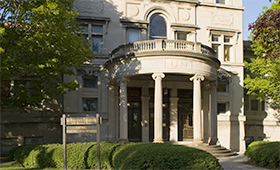 News & Events
The math department has been awarded an NSF RTG grant in geometric analysis. The $2.18M grant will fund research and training of students and postdocs in this field over the next five years.
Eric Zaslow has won this award for his course proposal, quantitative reasoning, which will be developed as part of the Bridge Program.
Geman, whose NU thesis was entitled "Horizontal-window conditioning and the zeros of stationary processes," was recognized for his work in machine learning.