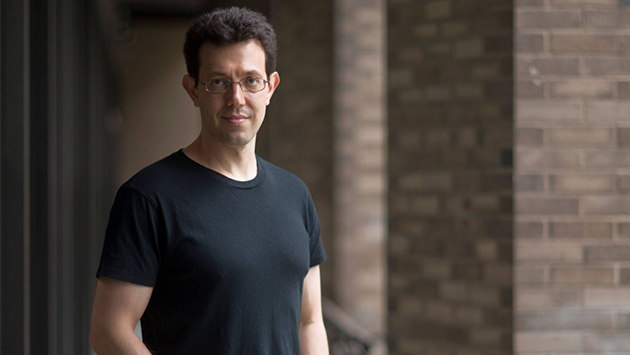 Assaf Naor Awarded 2018 Nemmers Prize
The Nemmers Prize is awarded for achievement and work of lasting significance in the field of mathematics. Assaf Naor was awarded the 2018 Nemmers Prize for his profound work on the geometry of metric spaces, which has led to breakthroughs in the theory of algorithms.  Naor's specialty is analysis and geometry, with additional interest in related questions in combinatorics, probability and theoretical computer science.
Former Math Faculty, Robert (Bob) Welland, Passed Away
The Mathematics Department is sorry to report that our former colleague, Robert (Bob) Welland, died on December 25, 2018.  Bob was a member of the department from 1963 until his retirement in 2000, after which point he held an emeritus position.  Bob worked on dynamical systems, and was active in the early days of the Midwest Dynamical Systems Conference.  Bob was a superb teacher and created a popular course in computer modeling.  He was approachable and dedicated, and always popular with undergraduates.   Our department's Robert R. Welland Prize for outstanding achievement in mathematics by a graduating senior is named in his honor.
 We who knew Bob remember him as an affable personality, very friendly and quick to smile.  Our condolences to his friends and loved ones​.
News & Announcements
Northwestern Graduate, Samuel Cavazos, Recognized by Geometry Labs United
Northwestern University's Mathematics Prof. John Alongi and Prof. Aaron Peterson Named to the 2018-19 ASG Faculty Honor Roll.
Back to top