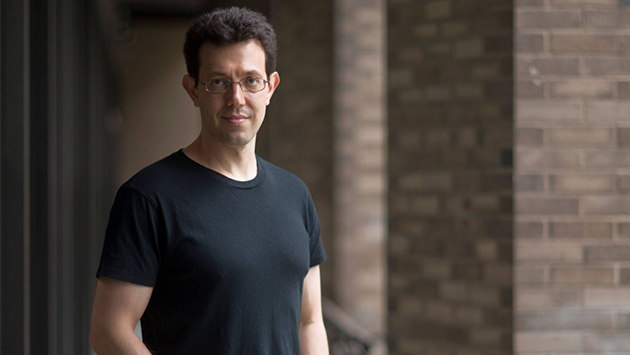 Assaf Naor Awarded 2018 Nemmers Prize
The Nemmers Prize is awarded for achievement and work of lasting significance in the field of mathematics. Assaf Naor was awarded the 2018 Nemmers Prize for his profound work on the geometry of metric spaces, which has led to breakthroughs in the theory of algorithms.  Naor's specialty is analysis and geometry, with additional interest in related questions in combinatorics, probability and theoretical computer science.
News & Announcements
Northwestern Graduate, Samuel Cavazos, Recognized by Geometry Labs United
Northwestern University's Mathematics Prof. John Alongi and Prof. Aaron Peterson Named to the 2018-19 ASG Faculty Honor Roll.
Back to top