Mathematics Faculty Awards and Announcements
Prof. Valentino Tosatti Receives Renato Caccioppoli Prize
The Renato Caccioppoli Prize is awarded every four years by the UMI to an Italian mathematician of established international reputation and who has not exceeded 38 years of age in the year preceding the award. The winner is nominated by a committee of five mathematicians appointed by the Main Office of the UMI.
Read More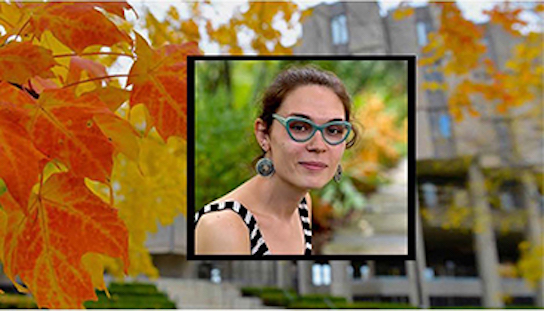 Prof. Murphy Receives 2020 New Horizons Prize in Mathematics
Winners of the 2020 Breakthrough Prize in Life Sciences, Fundamental Physics and Mathematics have been announced.  Prof. Emmy Murphy received this prize "f
or contributions to symplectic and contact geometry, in particular the introduction of notions of loose Legendrian submanifolds and, with Matthew Strom Borman and Yakov Eliashberg, overtwisted contact structures in higher dimensions."
Read More
Mathematics Alumnus Awarded Teaching Fellowship
Bradley, who 
earned a Bachelor of Arts in Mathematics and a Master of Education in Education and Social Policy from Northwestern University in 2018/2019, 
will begin his teaching career at Grosse Pointe North High School in Grosse Pointe Woods, MI during the 2019–2020 school year. 
News & Announcements
Prof. Murphy Receives 2020 New Horizons Prize in Mathematics
Prof. Valentino Tosatti Receives Renato Caccioppoli Prize
Prof. Antonio Auffinger Receives 2019 Weinberg College Distinguished Teaching Award
Back to top