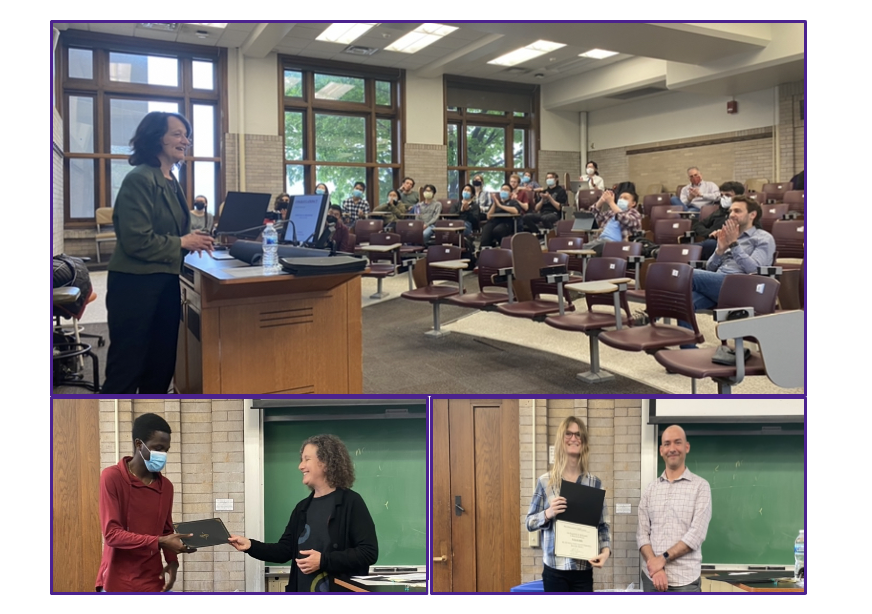 2022 NU Mathematics Undergraduate Student Awards Announced
Read More
Laplacians on Random Hyperbolic Surfaces and on Random Graphs
Northwestern University's Mathematics Department will host a "Laplacians on Random Hyperbolic Surfaces and on Random Graphs" 2022 Conference, in coordination with Prof. Nalini Anantharaman's 2020 Nemmers Prize ceremony. The Nemmers Prize is awarded for work of lasting significance in the field of mathematics, in particular, major contributions to new knowledge or the development of significant new modes of analysis.
The conference is scheduled for May 30-June 3rd, 2022 and its organizers are Northwestern University faculty members Steven Zelditch and Nir Avni. 
Read More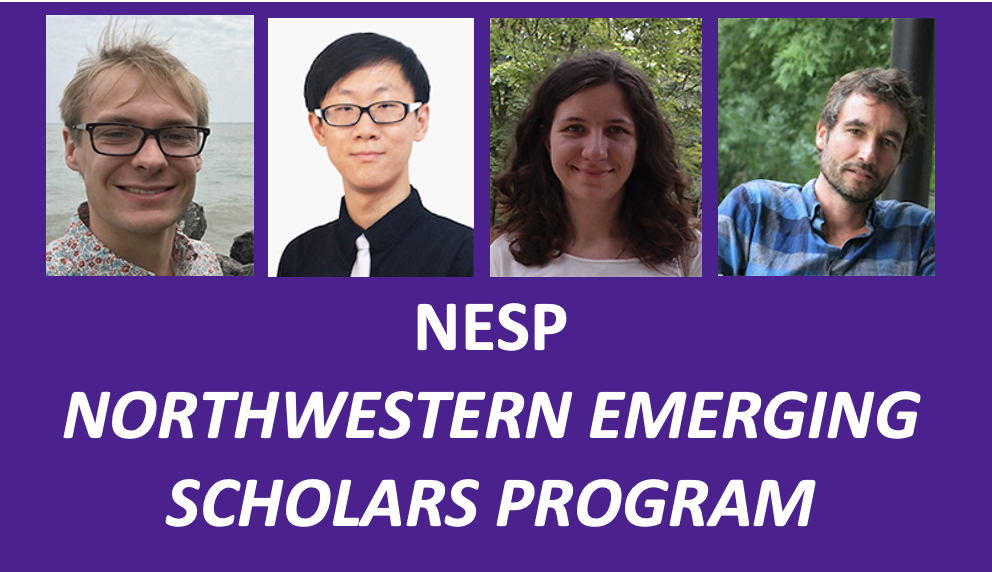 NU Faculty Members Awarded Grant from MAA Tensor SUMMA Program
NU faculty members Christian Geske, Aaron Greicius, Maria Nastasescu, and Shuyi Weng were awarded a grant from the MAA Tensor SUMMA program to continue the Northwestern Emerging Scholars Program.
NESP aims to bring a wider swath of students into the math major by revealing some of the beauty of mathematics to students in courses that focus on applications or mathematics as a prerequisite for study in other disciplines.
Read More About NESP
Thank You For Your Continued Support
Thank You, to All of Our Donors
Each year, gifts to the Department of Mathematics enhance the experience of students at Northwestern. Donations support a range of activities, such as the undergraduate math club, travel and books for graduate students, awards for teaching and undergraduate scholarships, graduate student seminars and enhancements to common spaces in Lunt Hall. If there is a specific area you would like to support, please indicate this in your donation form. Thank you, to all of our donors, for your continued support!
Back to top