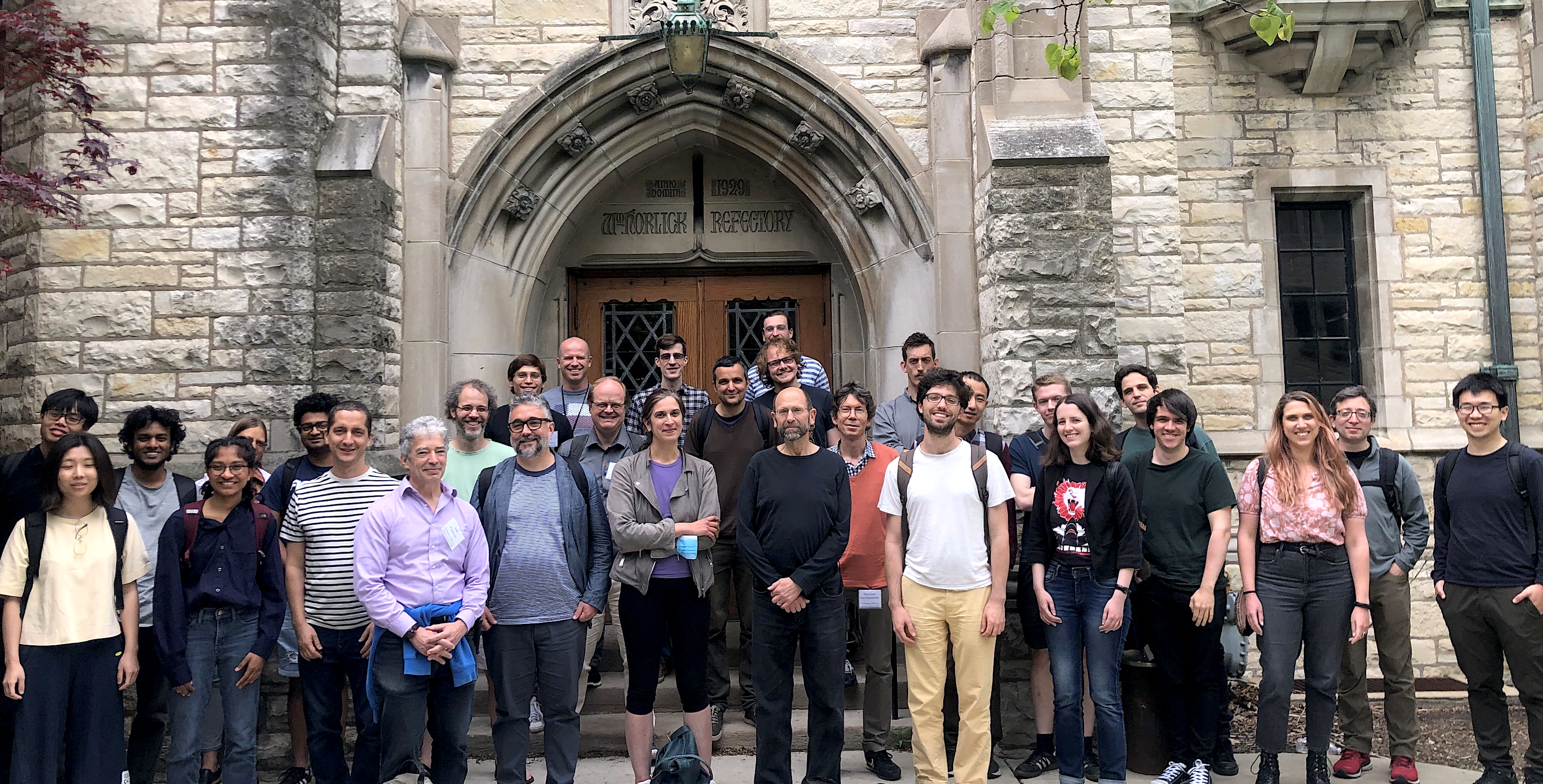 Past Conferences
Homotopical Methods in Geometry and Physics 
The 'Chicago Action Now!' Conference is a dynamics conference held three times per year that rotates between Northwestern University, the University of Chicago, and the University of Illinois at Chicago.
GROW (Graduate Research Opportunities for Women) Conference
Graduate Research Opportunities for Women (GROW)

 is a conference for women-identified students interested in graduate school in the mathematical sciences.
Laplacians on Random Hyperbolic Surfaces and on Random Graphs
This conference was held at Northwestern University, in coordination with the 2020 Nemmers Prize ceremony for Prof. Anantharama, May 30-June 3, 2022. The conference co-organizers were NU faculty members Nir Avni and Steve Zelditch. 
Midwest Dynamical Systems Conference
The Midwest Dynamical Systems Conference is one of the most influential, diverse, and longest running conference series in dynamical systems.  This conference series has met uninterruptedly since the early 1970s, and it has received continuous support from the National Science Foundation since 1988. 
Midwest Probability Colloquium
The Midwest Probability Colloquium has been an annual event for several decades. It brings together a wide-breadth of knowledge in the field of probability. 
This 2019 event was supported by a combination of funds from the Mathematics Department at Northwestern University, and the National Science Foundation.

 
Back to top